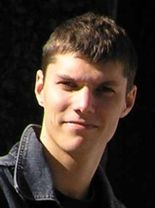 Assistant Professor
Contact:


mail: anton.korniienko@ec-lyon.fr


phone: +33 4 72 18 60 42
Member of the Methods for System Engineering Department of the Ampère laboratory (CNRS UMR 5005) and particularly of the research group Automatic, Control, Mechatronics .
---
Research
Research topics

Design and Control of the Large Scale Networked Systems, Multi-Agents, Decentralized Control


System Biology, Application of the Advanced Control Theory Methods to Analysis of Biological Systems


Robust Control, Analysis and Uncertainties Consideration


Microelectronic System Design based on the Advanced Control Theory Methods
Current research activities

Development of networked systems design methods based on the subsystem design, the interconnection topology synthesis and its combination.
- Development of new large scale oriented analysis methods tacking the uncertainties impact into account: Hierarchical Analysis.


Traditional Phase Locked Loop (PLL) architecture redesign by means of the advanced Control Theory methods.
Publications
Access to my publications by type (RICL, CICL, ...) since 2009.
---
Teaching
My teaching activities are mainly ensured at l'Ecole Centrale de Lyon. They concern:


Control Theory (plant identification, poles placement, PID control, classical frequency approaches)


Signal processing (spectral analysis, Analog/Digital filters and stochastic signals)