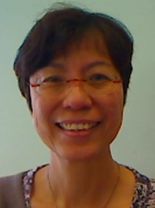 Professor
Contact:


Mail: xuefang.shi@insa-lyon.fr


Phone: +33 4 72 43 81 77
I belong to the Methods for system Engineering Department of the Ampère Laboratory (CNRS UMR 5005).
---
Research
Research themes

Control of Power Electronic System


Power management of embedded and integrated systems
Current researches

Control of monolithic converters : application to power supply for nomad systems.


Integration of digital control by taken into account technologic constraints.


Sensorless control for permanent magnet synchronous motor.
---
Teaching
My teaching activities are mainly ensured at Electrical Engineering Department of INSA Lyon. INSA de Lyon. They concern:


Modelling (State space representation, Bond-graph, Bloc scheme, transfer function, Matlab)


Control theory (, robustness analyse, controller design)


Discrete time system control (Interne model control, RST control)


Modelling and control of electrical motors (synchronous motor, asynchronous motor, Field Oriented Control, PWM)
I am international co-ordinator of Electrical Engineering Department for incoming exchange students.
View online : CV HAL / Publications